The green chile sauce made at Consuelo's New Mexican Restaurant in Fort Collins, Colorado has long been a standard with which other green chile sauces have been measured. For over a decade, Fort Collins residents have enjoyed Consuelo's green chile sauce in Hot, Medium, and Mild flavors. We are also proud to offer our flavorful enchilada sauce. These fine sauces are sold under Nanita's Finest, a registered trademark, and distributed by CMR Distribution, LLC.
Both Consuelo's Mexican Restaurant and CMR Distribution, LLC are family-owned and operated businesses with high hopes and goals:
To continue providing the best and hottest chile in Fort Collins and throughout Northern Colorado to our restaurant customers, and
To provide everyone the opportunity to enjoy our deliciously-spicy products through our web site. The 16 oz. and 32 oz. jars provide several single and family-sized servings.
The recipe for our green chile is so successful that it has been the foundation for opening over 20 restaurants in Colorado and surrounding areas.
Consuelo's cooking experience of 35 years enables her to offer you a truthfully-spicy and thoroughly delicious green chile sauce that can be added to many dishes. It is no longer reserved for only Mexican meals - use it creatively in your meal preparation as a "Mexican gravy."
Nanita's Finest® sauces are developed by Consuelo's New Mexican Restaurant, Fort Collins, Colorado, 80525, and are distributed by CMR Distribution, LLC, 1205 West Elizabeth St PMB 165., Fort Collins, CO, 80521.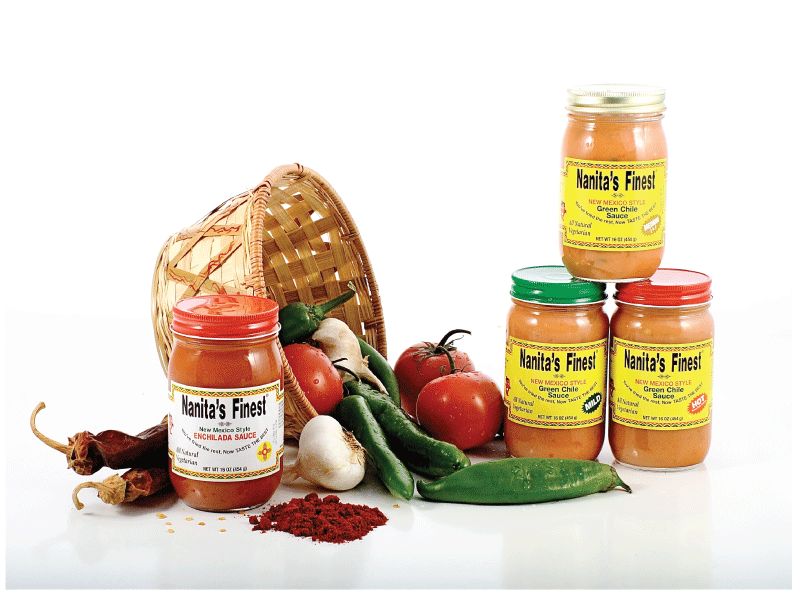 "As you know, I think Consuelo's green chile (sauce) and wide assortment of New Mexican entrees are delicious....Best wishes for continued success."
Ray Martinez, Former Mayor of Fort Collins
"The reigning champ for green chili in Fort Collins."
Jim Foster, Coloradoan Lifestyles Editor
"The lucky green chiles travel all the way from farms in New Mexico into Nanita's Finest, a coveted sauce made right here in Fort Collins."
The Rocky Mountain Collegian